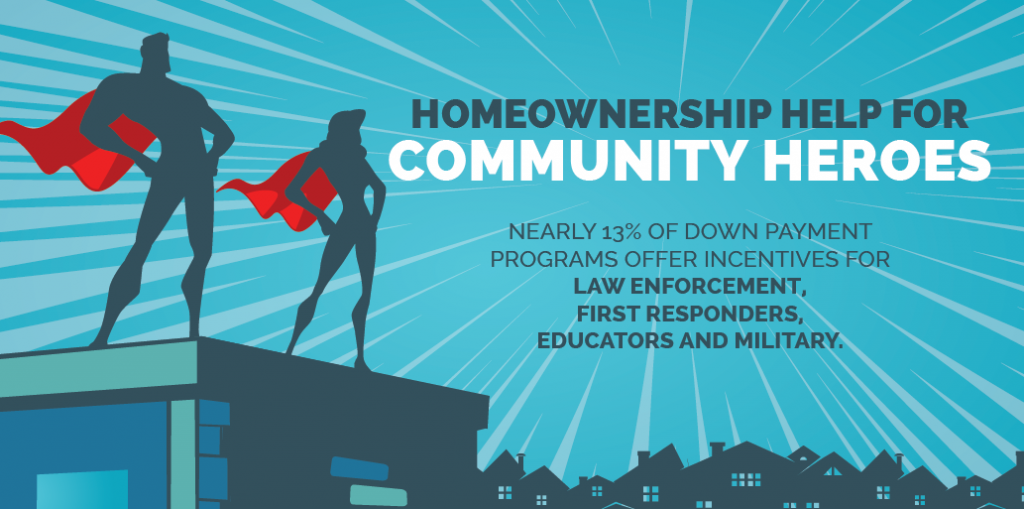 Nearly 13 percent of programs offer special incentives for law enforcement, first responders, educators and military
The Down Payment Resource (DPR) Second Quarter 2018 Homeownership Program Index (HPI) shows that the number of total programs increased to 2,527, up 24 programs from the previous quarter. Eighty-six (86) percent of programs currently have funds available for eligible homebuyers, down just a half a percent from the previous quarter.
As home prices increase, especially among starter homes, more states, cities and municipalities are considering down payment assistance and incentive programs to help address homeownership affordability challenges for its community servants. This quarter, nearly 7 percent (6.8%) of programs are available for workers who provide some of the most important services to a community, including teachers, first responders, law enforcement, firefighters and healthcare workers. Plus, more than 6 percent (6.1%) of programs have benefits for veterans, members of the military and surviving spouses. These programs can also be layered with zero down payment VA loans.
"All markets value our first responders, military, educators and other community service roles. More cities — especially higher cost markets — are beginning to look for creative ways to recruit and retain these workers, including ways to make homeownership possible," said Rob Chrane, CEO of Down Payment Resource. keep reading