We just returned from the National Association of REALTORS (NAR) Annual Conference & Expo in New Orleans. Some of the news discussed included the results of their Annual Profile of Home Buyers and Sellers. In fact, the headline of the November 3rd press release highlighted first-time homebuyer challenges: NAR Annual Survey Reveals Notable Decline in First-time Buyers.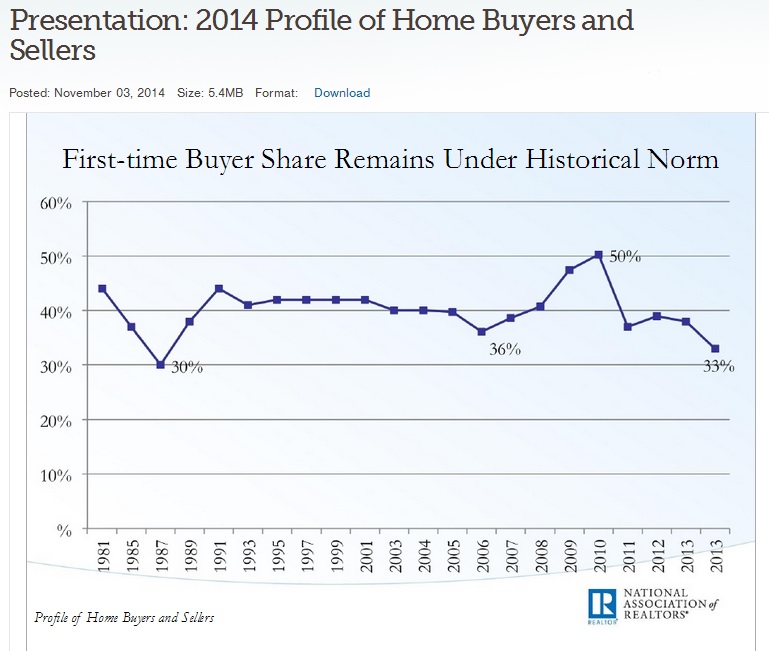 The share of first-time buyers dropped 5 percentage points from a year ago to 33 percent, representing the lowest share since 1987 (30 percent). Among 23 percent of first-time buyers who said saving for a down payment was difficult, more than half (57 percent) said student loans delayed saving, up from 54 percent a year ago.
There are solutions, but we know that most first time homebuyers have no idea they exist. We're referring to the many down payment and closing cost programs that could help their savings go even further—not to mention help keep their retirement savings intact.
The lack of first-time homebuyers is a big issue and one that the entire real estate industry needs to help solve. Housing and consumer data continues to suggest a big disconnect between perceived affordability and real affordability—especially for first-time homebuyers. The fact is there are affordable financing options, available through state and local housing finance agencies and coupled with valuable homebuyer education. keep reading