First-time homebuyer sales are at historic lows, however data from the Harvard Joint Center for Housing Studies (JCHS) shows that in many metro markets more than 50 percent of 25-34 year-old renters have the income and credit scores to qualify for a mortgage today. These sidelined buyers are holding onto the belief that all home loans come with a hefty down payment and stringent qualifications. And, it's keeping them from investigating their options. Could access to homeownership programs be the answer?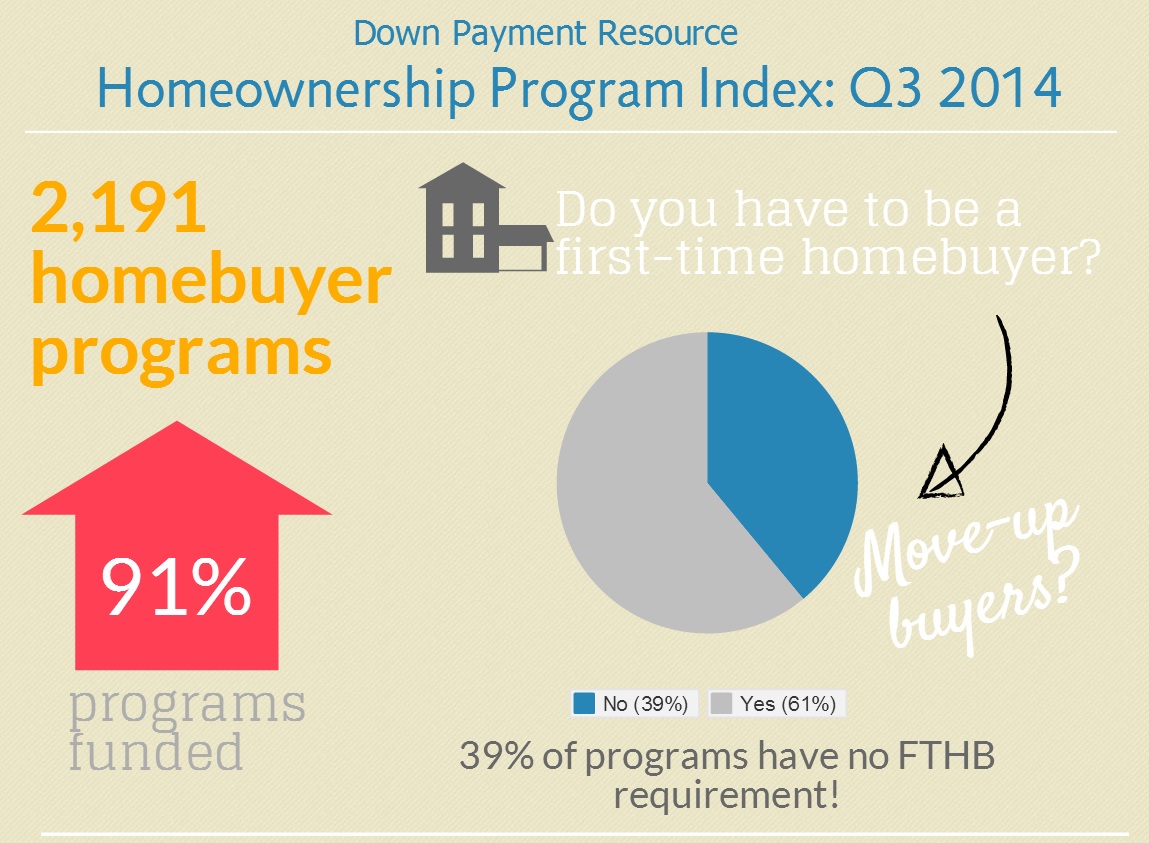 There are nearly 2,200 such programs across the country and more than 91 percent are funded and available to eligible buyers. Homebuyer programs can be coupled with affordable FHA and VA loans as well, helping buyers save on their down payment and closing costs. Our Quarterly Homeownership Program Index highlights the diversity of programs available to meet the needs of all types of buyers.
How many renters could qualify?
Let's take the JCHS data a step further to quantify how many renter households are qualified to buy a home today. According to the Census Bureau, there are 11.1 million renter householders between 25 and 34 years old. And, the JCHS found that on average 50 percent are qualified to buy a home today. keep reading