Down Payment Connect gives prospective homebuyers more reasons to work with you.
Millions of renters could buy a home today if they understood down payment requirements and that down payment help is available.
The challenge is connecting those prospective homebuyers to the 2,500 homebuyer programs around the country that offer down payment and closing cost help, tax credits and more.
Until now.
With Down Payment Connect, you connect prospective homebuyers to down payment help through your own custom online landing page.
Down Payment Connect is a great way for real estate agents to build stronger relationships with prospective homebuyers, help them solve the biggest home buying challenge, and generate more quality leads.
Best all, Down Payment Connect is FREE if you are a member of one of our partner Multiple Listing Services, and if not, it's only $19.95/month per state.
Learn more below or scroll down to subscribe.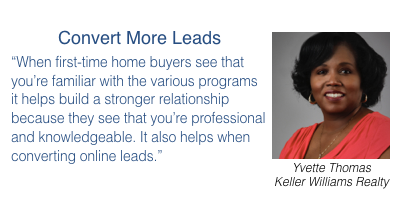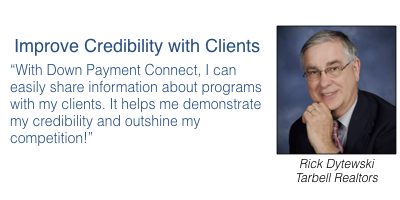 Learn more:
---