We like to fix problems. In fact, that's how Down Payment Resource (DPR) was founded. With 30 years in the real estate industry, Rob Chrane recognized there was a problem to solve: the number one obstacle to homeownership was the down payment and, while there were resources available to help, most buyers and Realtors didn't know where to find them and how to keep up with the details. DPR became the first centralized repository of information on homebuyer programs across the country.
Today, 90 percent of homebuyers search online during their home buying process. And, real estate-related searches on Google have grown more than 250 percent over the past four years, with frequently searched terms like FHA loan, home grants and homebuyer assistance. Is your website ready to meet the growing interest in down payment assistance from the Millennial generation?
In a recent ReTechnology webinar, Minnesota Realtors Matt Barker and Brandon Hedges discussed why they used the DPR IDX feature to flag down payment assistance eligible listings in their website's IDX search.
"For a lot of people, it's pretty intimidating to get started in the home search process. Down Payment Resource helps narrow the field of possibilities for them and opens their eyes to see what's possible. It helps get the conversation started." — Matt Barker, Barker & Hedges
Barker & Hedges developed the Minnesota First Time Homebuyer website to provide a direct, unique way of connecting with first-time homebuyers. It's designed to be a one-stop shop for new buyers with educational information and a property search with DPR integrated into the listing.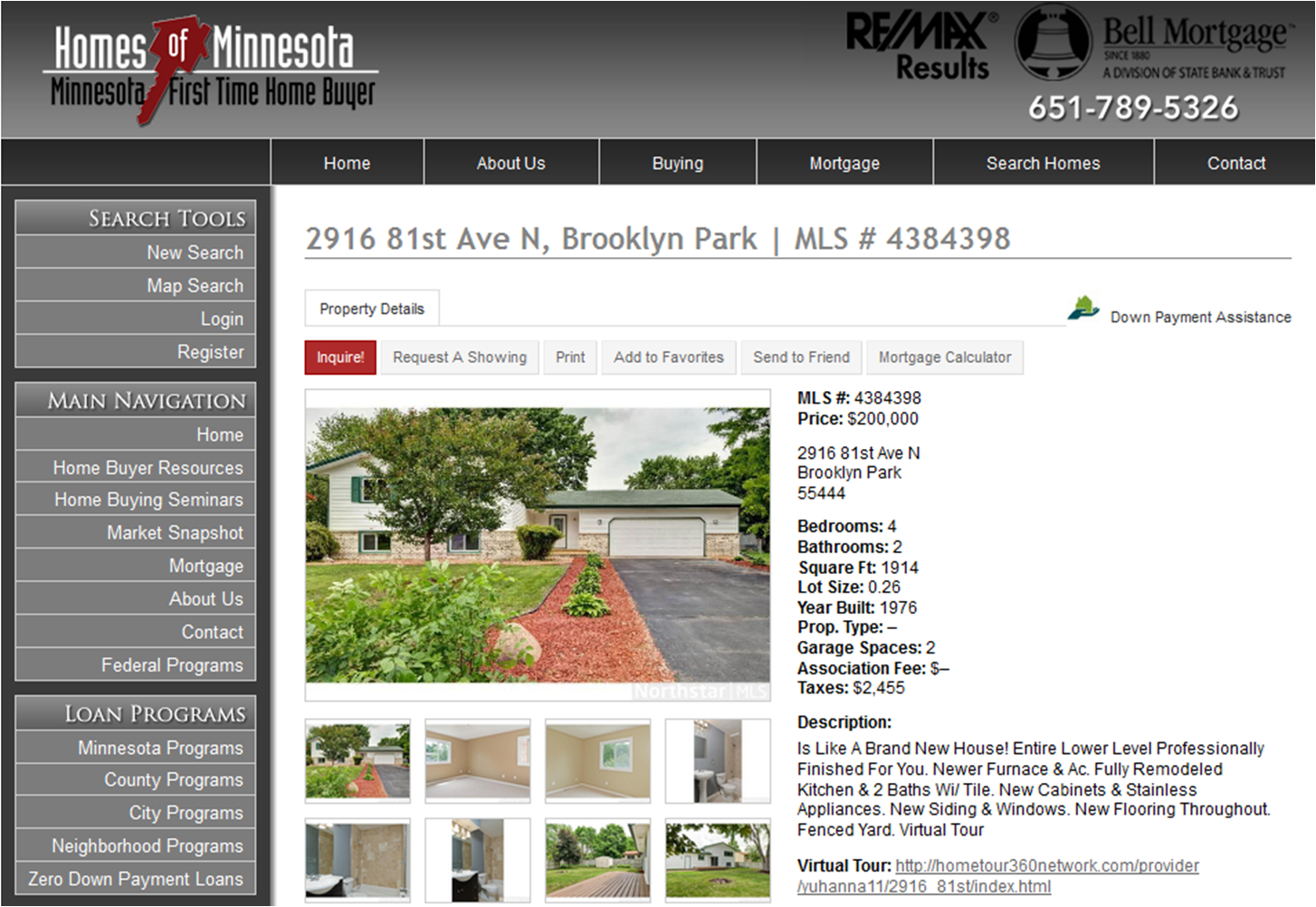 "Down Payment Resource is provided through our MLS — NorthstarMLS. They are on the forefront in getting information and data feeds out to the consumer." — Brandon Hedges, Barker & Hedges
DPR provides non-competitive information that can benefit all brokers and Realtors and the homebuyers coming to their websites. And, approximately 70 percent of residential listings in most markets are eligible.
IDX providers are taking notice too. In an effort to make it easier for their customers to add DPR to their IDX sites, WolfNet, iHomeFinder, and Union Street Media have already integrated DPR into their service.
On the webinar, WolfNet's Grant Worthen shared that because DPR is an opt-in lead capture, meaning they have to volunteer their contact information, the authentication rate of emails is 87 percent and the tool provides higher quality leads.
Watch the recent "Is Your Website Designed to Meet the Needs of Tomorrow's First-Time Homebuyers?" webinar recording to learn more about why consumer interest in homebuyer programs is expected to increase and strategies for getting your website prepared.