We're passionate about helping homebuyers make informed decisions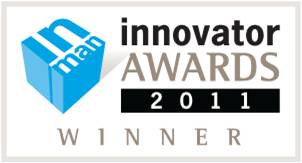 Down Payment ResourceSM (DPR) was developed by Atlanta-based Workforce Resource®, a web-based software company with a mission to connect people with hard-to-find financial resources. DPR helps potential homebuyers become qualified buyers by connecting them to down payment assistance funds they may not have otherwise known existed. Winner of the 2011 Inman News Innovator "Most Innovative New Technology" award, DPR is the nation's only web-based aggregator of homebuyer programs.
We are dedicated to helping solve the industry's long-term challenge of identifying both eligible homes and eligible buyers for homeownership programs. DPR intersects with the complete housing supply chain: it generates new leads for REALTORS®, maximizes local programs and dollars, promotes local communities and puts responsible borrowers into homes.
DPR is licensed directly to Multiple Listing Services across the country as a fully integrated service where a special icon is displayed on any property listing that may qualify for one or more homeownership programs. Financial institutions are also licensing DPR to educate their customers and help their mortgage loan officers more efficiently match eligible borrowers to available programs. A version of DPR is now available to consumers on downpaymentresource.com to help homebuyers discover available programs in their home search area.