Mountain West Financial
Results That Speak for Themselves
Down Payment Resource has helped Mountain West Financial sort through the hundreds of homebuyer assistance programs available in the states it serves and narrow those choices down into the authorized programs that Mountain West Financial currently offers.
With so many affordable housing products in its repertoire, Mountain West Financial has streamlined its affordable lending processes and increased lead conversion by providing personalized financial support and education to LMI borrowers.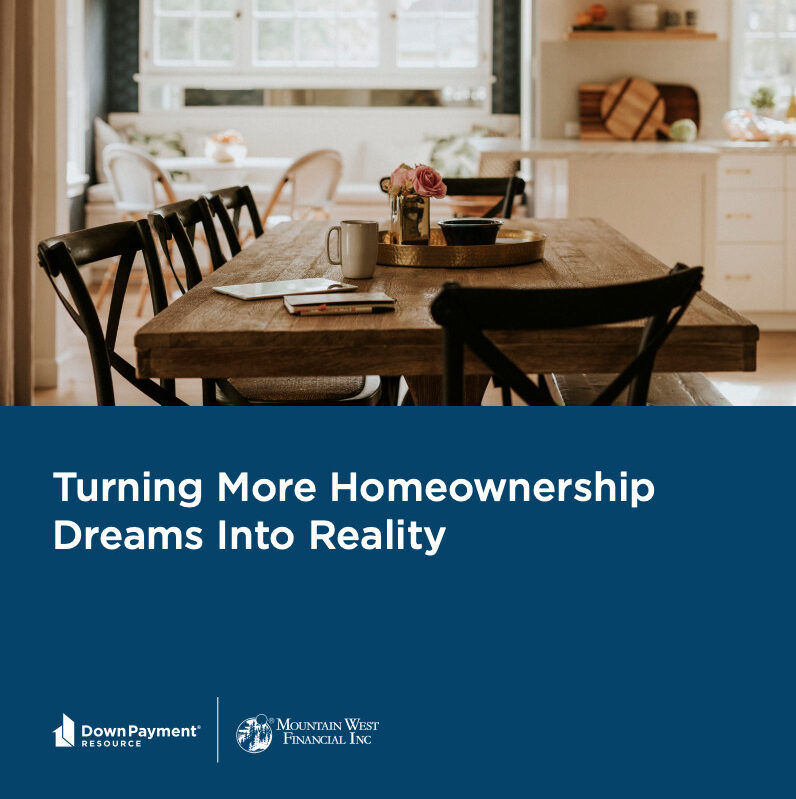 loanDepot & Nevada Rural Housing Authority
Doing Well While Doing Good
When interest rates hit a 20-year high in November of 2022, most originators were hearing crickets, but loanDepot's Mosi Gatling's phone was ringing off the hook.
Gatling frequently collaborates with Nevada Rural Housing Authority (NRHA) Director of Homeownership Programs Diane Arvizo.
When asked why LOs should incorporate homebuyer assistance into their lending strategy, Arvizo points to the fact that local housing authorities provide a steady stream of leads that lenders can readily cultivate.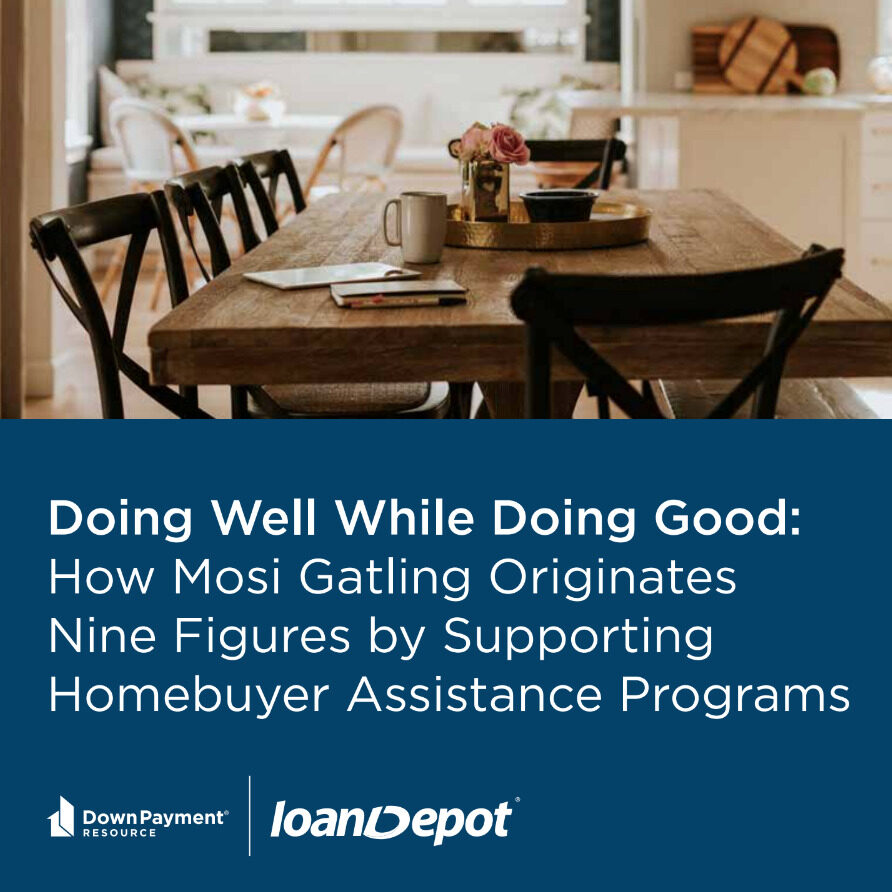 First MLS
Unlocking Doors to Homeownership
Down Payment Resource is integrated with FMLS' listing management platform, Matrix, which enables agents to conduct searches for homebuyer assistance-eligible properties in addition to flagging homebuyer assistance eligible listings.
Additionally, FMLS offers agents Down Payment Connect, a lead generation landing page that engages visitors to search for homebuyer assistance programs in their market that they may be eligible for. The mobile-friendly webpage enables housing professionals to differentiate themselves as experts on in-demand affordability programs while building a strong lead pipeline with prospect contact information that includes desired neighborhood, purchase price and income.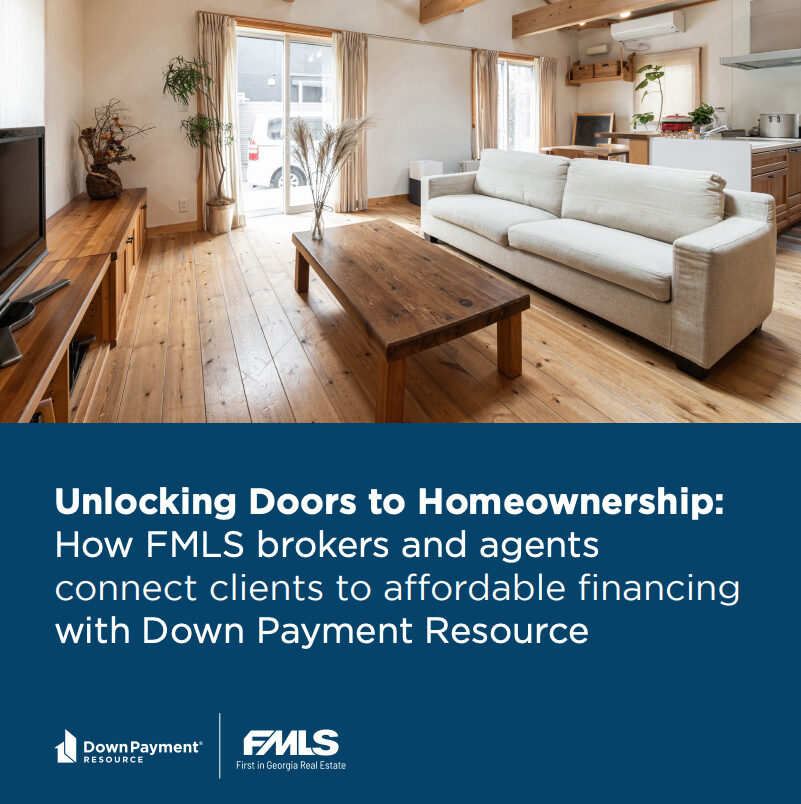 Cherry Creek Mortgage
More Efficient Program Management
With Down Payment Resource's help, Cherry Creek has tripled affordability program offerings without increasing staff support. That's because Down Payment Resource's searchable database automatically tracks current program requirements for 11 categories of homebuyer assistance offered by more than 1,200 providers across the United States.
Having all this information in one place has eliminated treasure hunts that ranged from exhaustive web searches for program guidelines to playing phone tag with difficult-to-reach providers.