Mountain West Financial
Results That Speak for Themselves
Down Payment Resource has helped Mountain West Financial sort through the hundreds of homebuyer assistance programs available in the states it serves and narrow those choices down into the authorized programs that Mountain West Financial currently offers.
With so many affordable housing products in its repertoire, Mountain West Financial has streamlined its affordable lending processes and increased lead conversion by providing personalized financial support and education to LMI borrowers.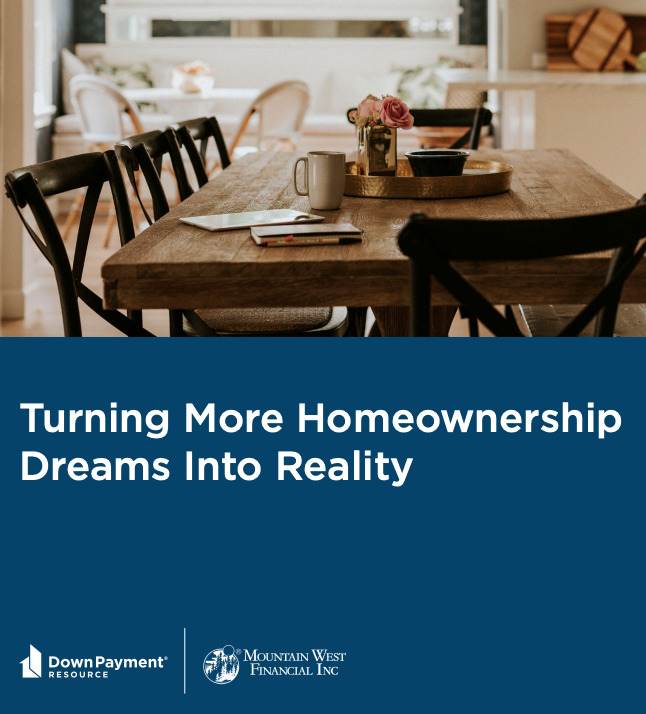 Cherry Creek Mortgage
More Efficient Program Management
With Down Payment Resource's help, Cherry Creek has tripled affordability program offerings without increasing staff support. That's because Down Payment Resource's searchable database automatically tracks current program requirements for 11 categories of homebuyer assistance offered by more than 1,200 providers across the United States.
Having all this information in one place has eliminated treasure hunts that ranged from exhaustive web searches for program guidelines to playing phone tag with difficult-to-reach providers.