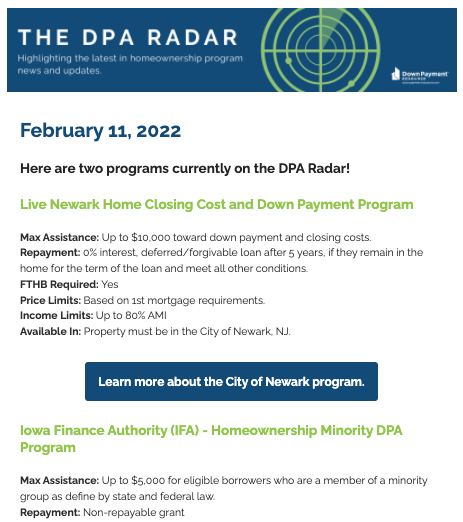 The mission of the DPA Radar is to encourage DPA awareness among lending and real estate professionals nationwide.
Each week, we highlight homebuyer assistance programs that are either new to the market, recently updated, unique and noteworthy. You'll receive a list of program features and benefits such as the maximum assistance amount, sales price and income requirements, repayment terms, and more.
Subscribe to the DPA Radar to receive the latest news and updates.
Program Providers and Administrators: Are you interested in having your program highlighted? Let us know!