Article
Where Will You Call Home In 5 Years?
May 6, 2019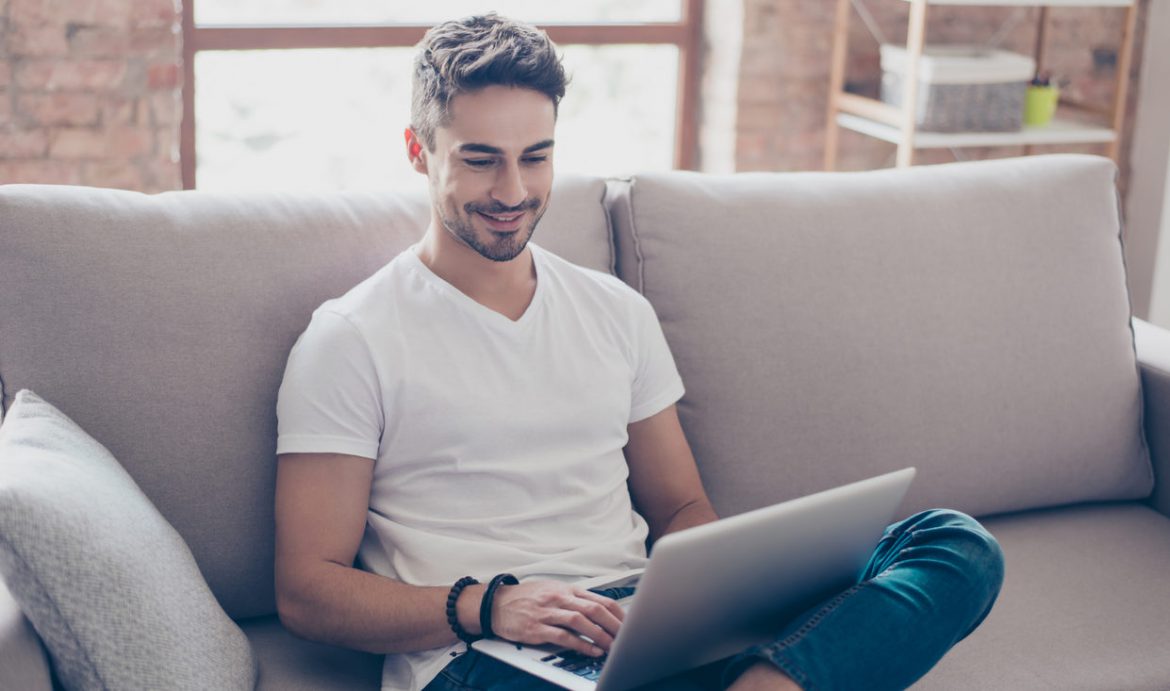 It's the time of year when graduates hear "what's your plan now?" from everyone in their life. And that really driven (um, pushy?) relative might even ask about your five year plan.
When it comes to generations and planning, one thing is constant — the desire to own a home is strong. But a new homebuyer survey shows that Gen Z isn't just thinking about graduation, they are also planning to own a home in five years.
Gen Z buyers want to be homeowners before 30
According to the latest Bank of America Homebuyer Insights Report, a majority of prospective Gen Z homebuyers between the ages of 18 and 23 want to buy within the next five years, and more than half are already saving for a home. That could mean a lot of first-time homebuyers in their 20s, setting up some long term wealth building.

Top barriers to homeownership, but new perspectives
While young prospective buyers identify saving for a down payment and closing costs as the top barrier to buying, they see it as less of a challenge than other generations do. In fact, Baby Boomers ranked the down payment as a bigger challenge than Gen Z.
Is it possible our youngest generation is more knowledgeable about down payment solutions than others?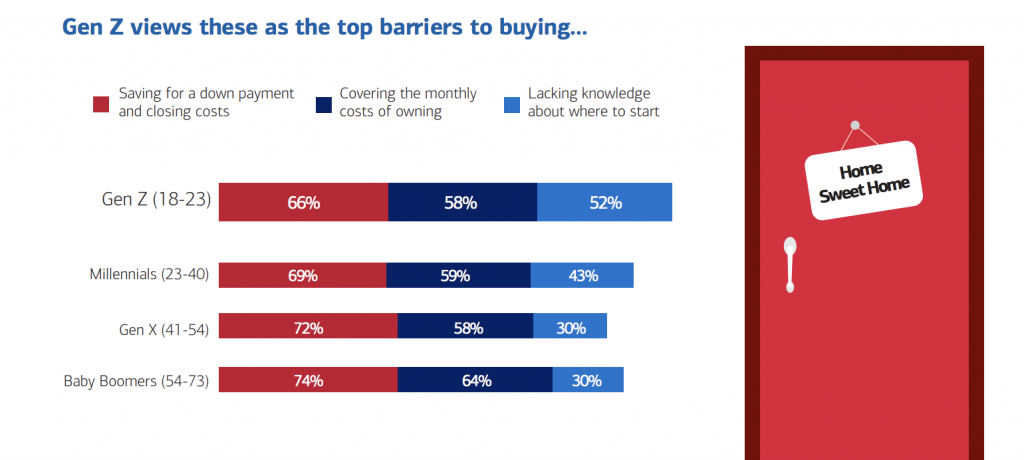 Gen Z ready to do what it takes
This generation might be young, but they are willing to do what it takes to reach their goal, including getting financial help and making sacrifices. And, it's not just the bank of mom and dad — down payment assistance is ranked as a key solution for young homebuyers.
Gen Z was also the most likely to consider attending a college or university that would leave them with less student loan debt.

Are you a young homebuyer?
If you are a motivated Gen Z homebuyer, you aren't alone. You might be out there making your five year plan and already saving to own a home, but what else can you do now to prepare?
Here are some other good places to begin:
Take a homeownership class — some are offered on weekends. Start by connecting with your state or local housing finance agency. You can also checkout online homebuyer education, such as eHomeAmerica.
Interview 3 lenders to find the best fit for you.
Research down payment assistance programs in your market.
Consider house hacking — you own the home and it's your primary residence, but you rent out bedrooms to earn income that helps offset the cost of your mortgage and other expenses.
Did you use a down payment assistance program to buy a home before 30? Share your story with us.
---
Never want to miss a post? For more useful down payment and home buying information, be sure to subscribe to our mailing list.