Article
Becoming a First-time Buyer in America's Least Affordable City
June 15, 2017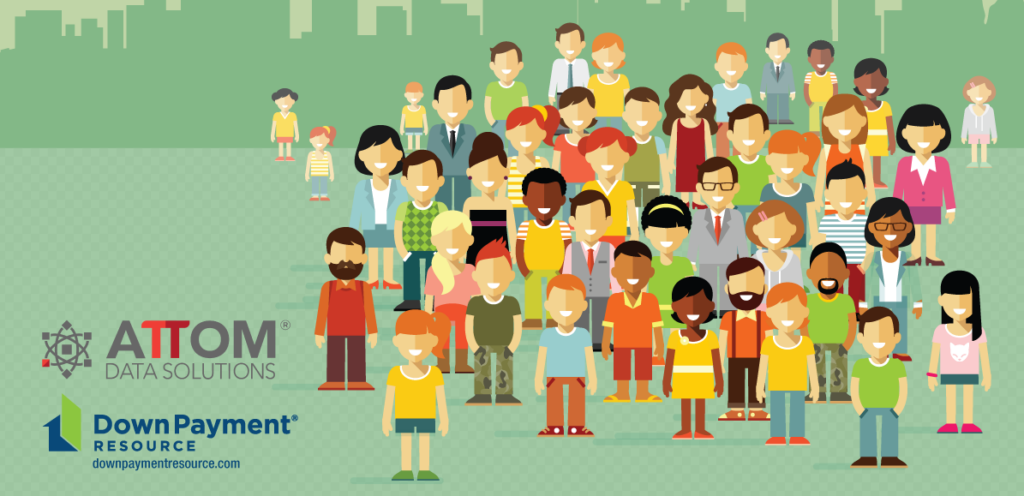 For millennials in America's fastest growing cities, becoming a first-time homebuyer is more challenging because average wages can't keep up with the rising cost of a median priced home. And, Denver takes the number one spot as the least affordable hot spot for millennial buyers, according to a new joint analysis by ATTOM Data Solutions and Down Payment Resource.
However, Denver buyers can increase their down payment on a median-priced home by $13,900 (129 percent above just the minimum 3 percent down) and save nearly $5,000 in monthly house payments over the next five years by taking advantage of just one out of 89 down payment assistance programs available to home buyers in Colorado.
In the infographic below, you'll see the impact of the Colorado Housing and Finance Authority's Smart Step Plus Program on a first-time homebuyer's purchase.
"Since 2013, CHFA has seen a 24 percent increase in millennials using CHFA homeownership mortgage loan programs. In 2016, 61 percent of our borrowers were Millennials. We attribute this increase to a growing population of this demographic in Colorado and to our programs, which are especially helpful to young individuals and families. We focus on education by requiring anyone using a CHFA loan program to complete a homebuyer education class, and we offer down payment and closing cost assistance, helping Coloradans overcome barriers to homeownership," said Dan McMahon, Home Finance Director, Colorado Housing and Finance Authority.

"Saving for a down payment is a top challenge for all first-time homebuyers, but especially for millennial buyers in growth markets like Denver. In Colorado alone, there are 89 different state, local and national down payment programs available to buyers. These programs can help buyers buy sooner than they would otherwise and gain additional upfront equity — critical benefits for first-time buyers who aren't able to finance their down payment with the sale of another home," said Rob Chrane, CEO, Down Payment Resource.
"With Denver-area rents rising at nearly four times the rate of wage growth and home prices rising at 10 times the rate of wage growth over the last five years, prospective first-time home buyers are faced with a long and steep uphill climb to attain homeownership. This analysis demonstrates that down payment assistance programs can provide a substantial lift and make that climb faster and less strenuous," said Daren Blomquist, senior vice president, ATTOM Data Solutions.