Article
Habitat Build Day: Helping One Family Achieve Their Dream
December 14, 2017 by Tracey Shell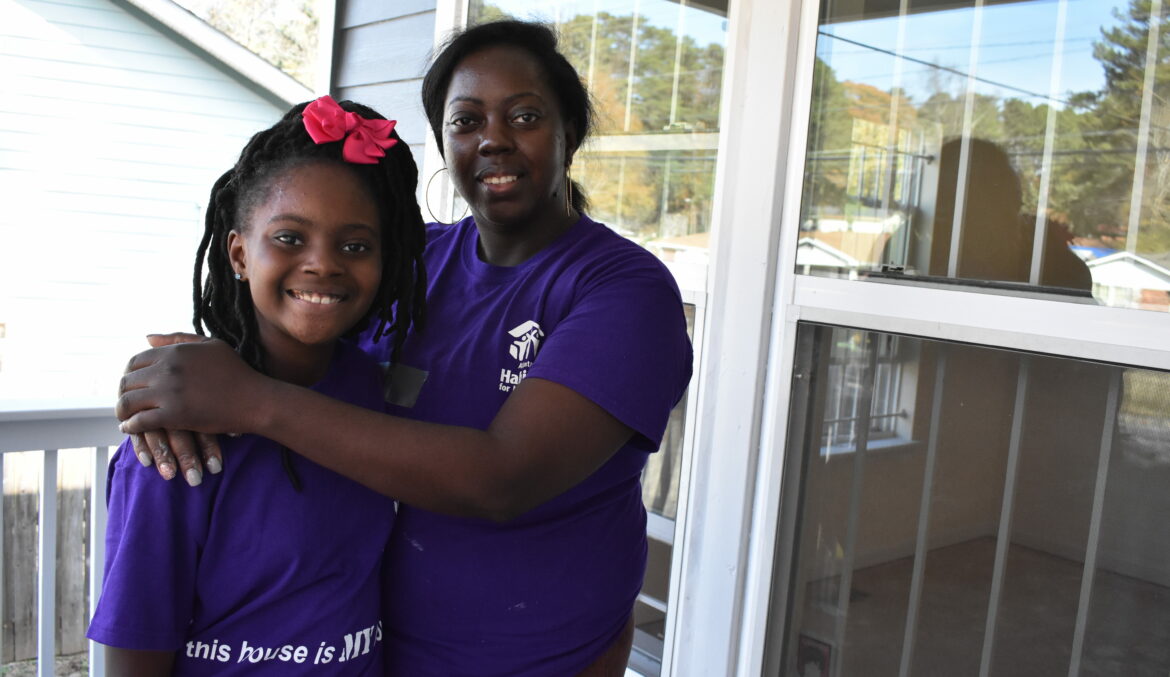 Here at Down Payment Resource we work hard everyday to gather the details of programs that are available to help more families become homebuyers. But, sometimes when you're behind your laptop or at a conference, you can lose sight of the big WHY: why your day-to-day job matters.
This holiday season, our team got out of the office and took some time to help one family achieve their homeownership dream. With Giveback Homes, we sponsored an Atlanta Habitat for Humanity Build Day, and also provided sweat equity by working onsite. And, to make it even more fun, we invited local agents who use our service to join us.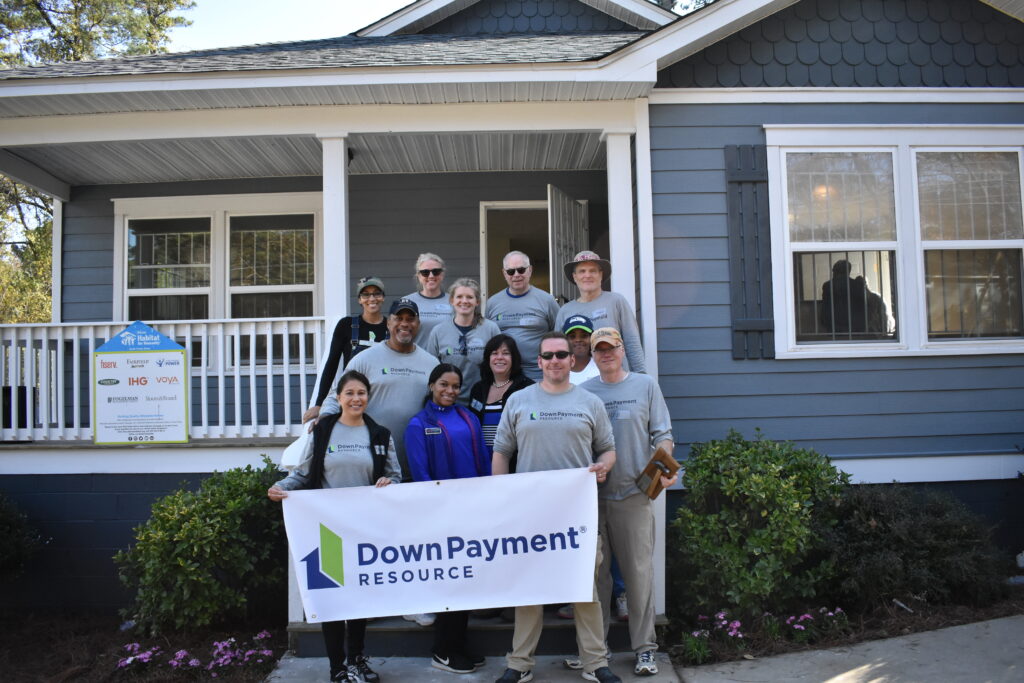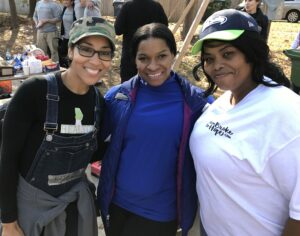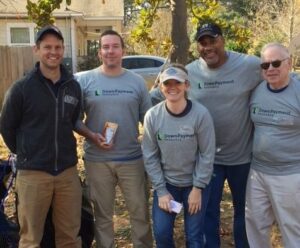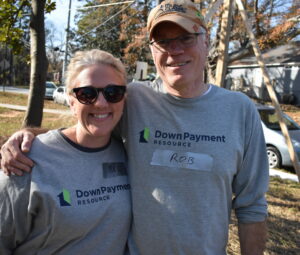 The day was a great reminder that sometimes you need to recharge by getting back to the heart of what you do. For us, it was seeing that first-time homebuyer and her daughter presented with the keys to their first home.
A mother's dream
Ms. Brown, the new homeowner, was out at the site with us all day. She grew up in her mother's home and wanted that stability for her own daughter's future, as well as a safe community where she could play. Ms. Brown works in housekeeping at a medical facility. She enjoys cooking and volunteering at her daughter's school.
As it was the final build day, our team was focused on interior painting, exterior projects,  clearing the lot and landscape improvements. We cut back an overgrown side yard, painted trim work inside and installed fascia and bargeboard on the home's exterior.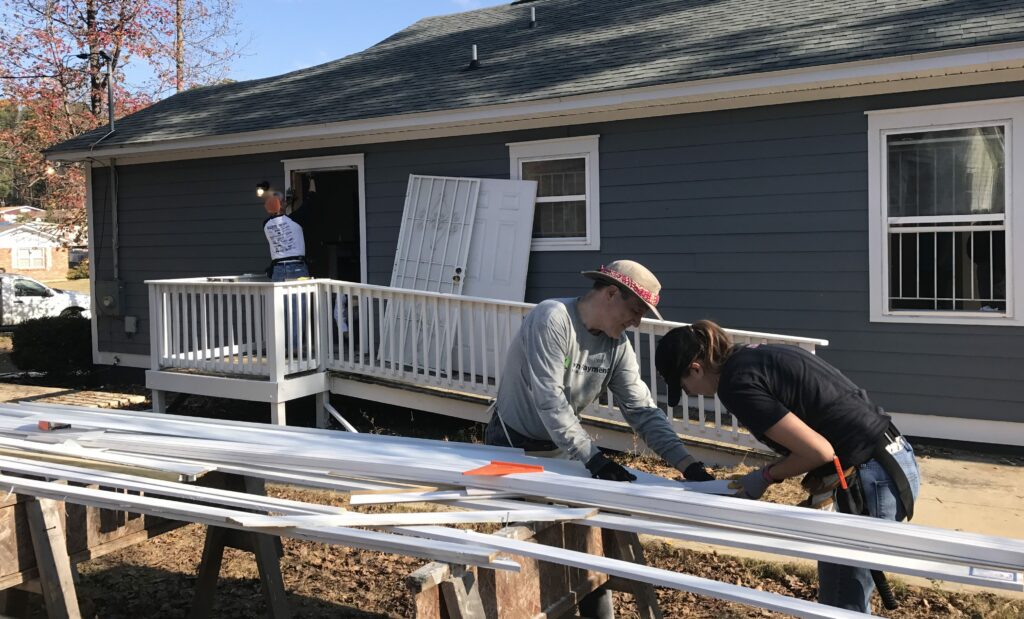 I learned some new landscaping tricks, like how to use the back of a hammer like a garden trowel and how to pressure wash paint off a sidewalk. I also learned that our CTO has zero fear of heights and can work his way around some power tools. And, our CEO enjoyed cutting back an overgrown side yard using a sawzall to cut vines, which may be a first.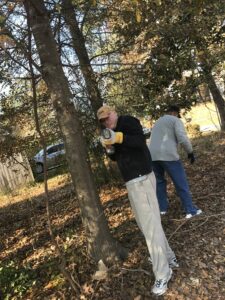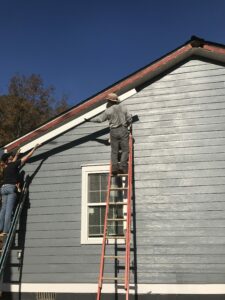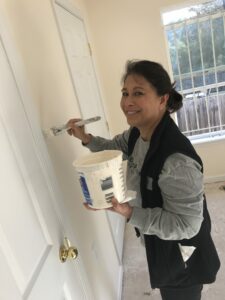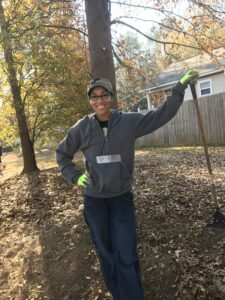 During the day, Ms. Brown's daughter joined us and saw her new home for the first time. Her daughter is nine and in the fourth grade — the same as my son. Wide eyed, she walked up the driveway and explored the home for the first time. She told me she saw her new bedroom and loves the window with a view to the big yard. She also liked the pretty flowers by the new mailbox.
That afternoon, Ms. Brown and her daughter stood on the front porch as they accepted their keys to the house. Her daughter wiped happy tears from her eyes as she watched her mom share what this home meant to her, and thanked her family and the volunteers for their support.
Sweat equity and education
Caleb, the Habitat for Humanity project manager, shared how hard Ms. Brown worked to get to reach her goal. Ms. Brown put in 250 hours of sweat equity and completed 12 homeowner education classes. In return, she'll enjoy an interest free mortgage with low monthly payments. Jokingly, Caleb told her she could now delete his number from her phone.
Welcome home
In this complicated world of housing finance and real estate transactions, we can get consumed by the details. But, when we see a first-time homebuyer invest in their community stand on their new front porch, you're reminded why this work is important.
All day, Ms. Brown and her daughter proudly wore their Habitat shirts that said, "This house is MY house." Yes, it sure is. Welcome home.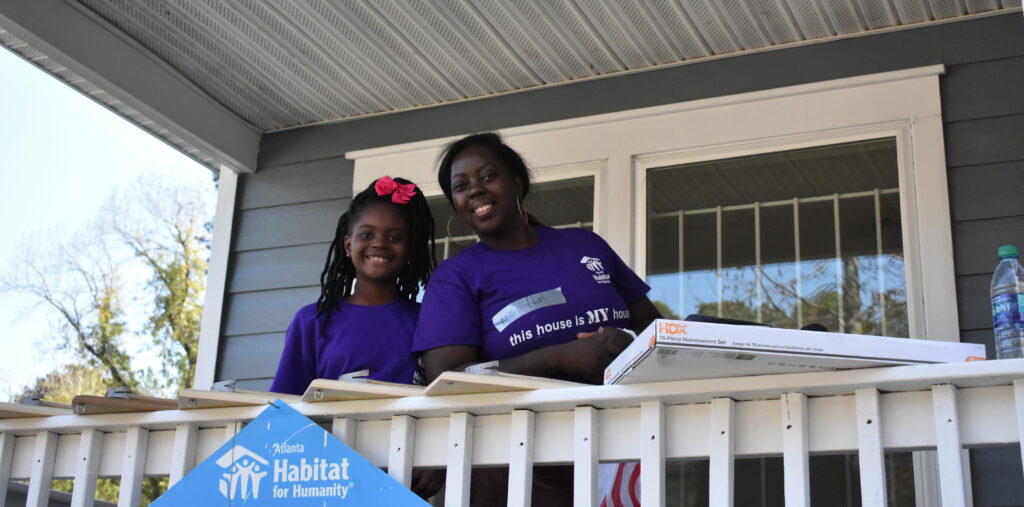 Learn more about our partnership with Giveback Homes to complete the Habitat build, as well as support the hurricane relief efforts in Houston and Puerto Rico.
---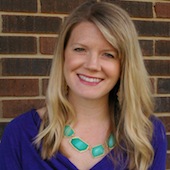 Tracey Shell is Vice President, Director of Marketing Communications for Down Payment Resource. She lives in Atlanta with her family. Contact her at tshell@downpaymentresource.com.