Article
Highlighting Homebuyer Assistance Programs for Black Homebuyers
February 16, 2023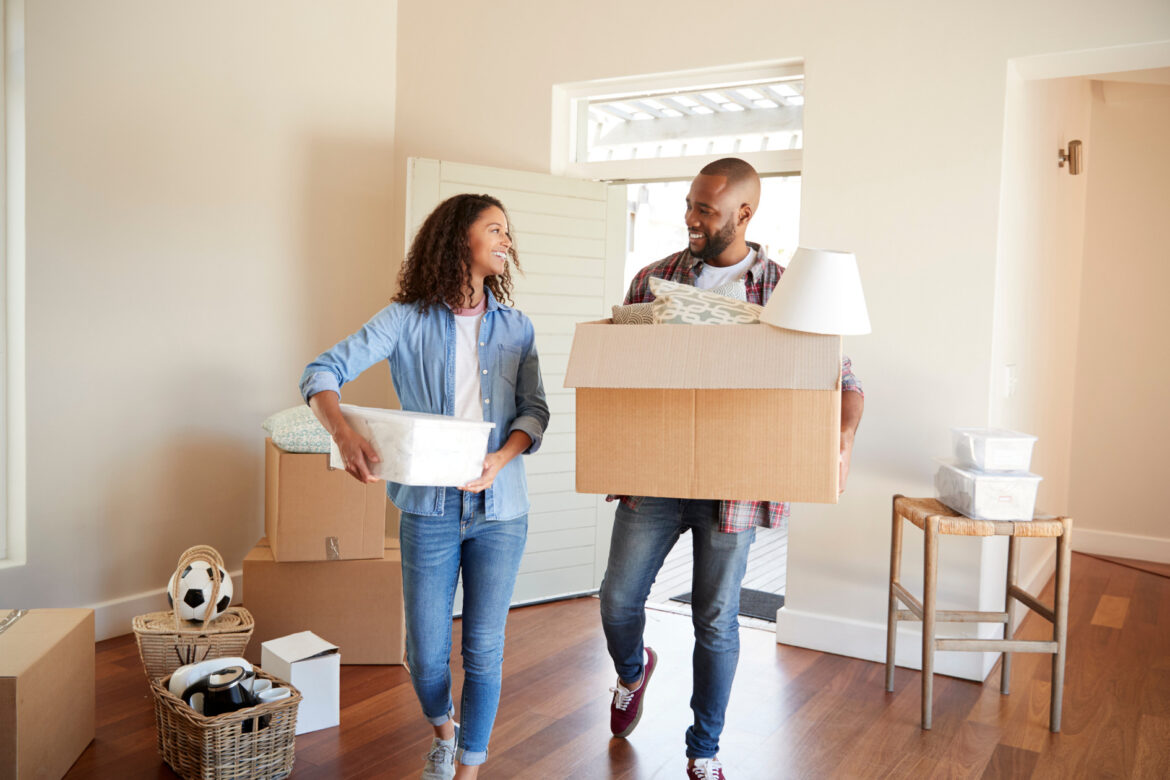 Down payment assistance (DPA) and other affordable homeownership programs are vital resources for narrowing the Black homeownership gap. The life-changing benefits that these programs can offer homebuyers are even more apparent in this inflated housing market, where mortgage rate hikes and limited inventory have caused down payment costs to swell.
By connecting Black homebuyers with financing programs designed to help them afford the upfront costs of a mortgage, lenders can chip away at the race-based homeownership disparities that have plagued our industry for decades.
In celebration of Black History Month, here are just a few examples of available DPA offerings specifically created to expand Black and minority homeownership:
Dearfield Fund for Black Wealth — Colorado
The Dearfield Fund for Black Wealth helps Black and African American families in Colorado develop intergenerational wealth and financial wellness through affordable and sustainable homeownership. The program offers qualified applicants up to $40,000 of DPA in the form of a 15-year, deferred, silent second loan. Consumers in the Denver region must make 140% or less than the area median income (AMI) to qualify for financial assistance.
When a DPA recipient eventually decides to sell or refinance their home, they then return their original down payment along with 5% of the home's appreciation to the Dearfield Fund, which will be recycled to help future Black homebuyers start their own journey to wealth. However, if participants repay the full principal within 18 months of closing, they are only required to return the initial DPA amount.
Full details can be found on the Dearfield Fund for Black Wealth's website.
Housing Development Fund Homeownership Equity Fund — Connecticut
The Housing Development Fund (HDF) Homeownership Equity Fund program was created to support borrowers who identify as Black or African American, Hispanic or Latino, Asian, American Indian or Alaskan Native, Native Hawaiian or other Pacific Islander. The program offers up to $20,000 of DPA in the form of a 30-year, deferred, silent second loan to minority homebuyers that have not owned a home in the past three years.
Applicants must plan to purchase a home in one of the program's service areas, and income limits for eligible borrowers vary by county. In addition to a history of on-time bill payments and at least two years of steady work history, program participants must supply 1% of a home's purchase price, pre-closing costs and emergency reserves.
Visit the HDF's website for more information.
Champlain Housing Trust Homeownership Equity Program — Vermont
The Champlain Housing Trust (CHT) Homeownership Equity Program (HEP) supports Black, Indigenous and People of Color (BIPOC). CHT provides qualified applicants with zero-interest loans of up to $25,000 that are completely forgiven after three years of homeownership. Buyers can use the funds to pay the costs of buying the home, which enables them to borrow less money and build home equity more rapidly. The funds can be combined with Vermont Housing's First Generation Program, which offers first generation homebuyers a $15,000 grant for down payment and closing cost support.
To be eligible for assistance, applicants must also qualify for CHT's Share Equity Program (SEP). Eligibility guidelines include income and asset limits, homebuyer education and at least $3,000 to cover closing costs.
For more information, visit CHT's website.
Homeownership Council of America Equity DPA
The Homeownership Council of America's (HCA's) Equity DPA program is designed to uplift historically underserved communities by providing them with the down payment funds to qualify for a conventional mortgage. Donors can even direct their contributions to DPA for specific communities, including racial and ethnic minority homebuyers, as well as direct funds to specific regions and HCA partners.
The zero-interest Equity DPA loan features no fees and encourages homeownership stability by offering its participants total forgiveness after five years. With funding provided by a wide range of donors including DPR, the Equity DPA program is able to provide a projected average of $10,000 of direct financial assistance per eligible homebuyer.
Visit the HCA's website for more Equity DPA details and eligibility requirements.
Want to learn about even more DPA programs in your area that help support Black homebuyers?