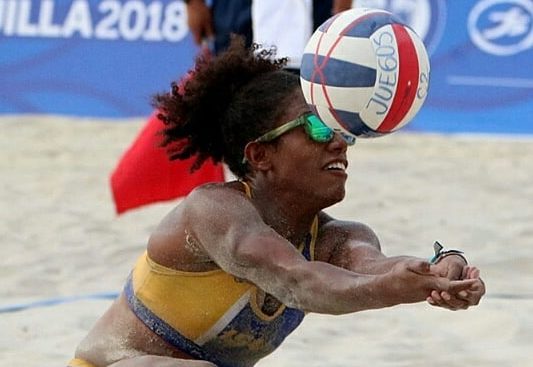 Amber Bennett is simultaneously pursuing two big goals – her dream to compete in the Olympics in beach volleyball and her real estate career.
"Most athletes need to find a flexible job to earn a living while training. As a Realtor, I can have a career on my terms without giving up my Olympic dream," said Bennett.
A real estate law class at Tulane sparked her interested in real estate. Now, just four years after graduating, she's reaching her peers in their mid- to late-20s with information about homeownership she knows they want.
Helping New Buyers
"My peers are all first-time homebuyers and don't have a large sum of money saved for the down payment. Other agents may not give them the attention and education they need. I was showing them that they could qualify and didn't need 20 percent down," said Bennett, an agent with Keller Williams St. Petersburg.
Bennett attended a training provided by Stellar MLS that included information about Down Payment Resource and down payment assistance programs. She said the programs in her market are really valuable to her first-time homebuyers.
"Talking about down payment help is a great way to touch base with potential buyers about something specific," said Bennett. "The leads I get from my Down Payment Connect online search page provides me with useful details about the type of home they want and their household. I use that information to customize a sales meeting with new clients."
Bennett said buyers today are doing research ahead of time and Down Payment Resource helps them understand their home financing options.
"I like that first-time homebuyers really absorb the information and details I provide. They are open minded and listen," said Bennett.
Down Payment Resource Makes the Connection
Bennett uses Down Payment Resource (provided as a core service through her MLS) in a variety of ways:
Her unique Down Payment Connect search page is on her email signature, alongside her photo. Prospective clients can search for programs and Bennett gets the lead email.

After open house events, she sends a follow up email with a link to her Down Payment Connect page.

Uses her Down Payment Connect link as her Instagram profile link. She also uses social media to highlight the opportunity with down payment programs.

Highlights listings that are eligible for down payment assistance.
Bennett recently helped three families become first-time homebuyers with the help of Down Payment Resource and local down payment assistance programs. They were thrilled to get in a home sooner and with more equity than they thought possible. Her buyers qualified for down payment and closing cost help ranging from $10,000 to nearly $14,850.
"Having 10% down is way better than having 3% down. My clients are starting families and need that extra boost to buy," said Bennett.
Bennett advises other agents to find good lender partners who are experts at working with these programs. Using a down payment assistance program isn't much more complicated than the mortgage application process – you just need to have the right partners.
"If the buyer isn't willing to give the agency or lender additional information for $15,000 in down payment help, then they aren't really motivated buyers anyway," she surmises.
Bennett also gets her buyers into the required homebuyer counseling as soon as they can. In fact, Bennett is actually going through the program so she can see first-hand what her buyers are learning.
What's next?
Bennett plans to use a down payment program herself to buy a single family home with an in-law suite so she can live in the home and rent out rooms for additional income. Bennett also maintains a strict training schedule to stay focused on achieving her Olympic dream by 2020. 
---
Are you a real estate professional interested in learning more about how to use down payment assistance in your business? Register for one of our upcoming webinars.
Do you have a down payment assistance success story to share? Contact us at info@downpaymentresource.com.