Report
Disability Pride: Spotlight on Homebuyer Assistance Programs for People with Disabilities
July 10, 2023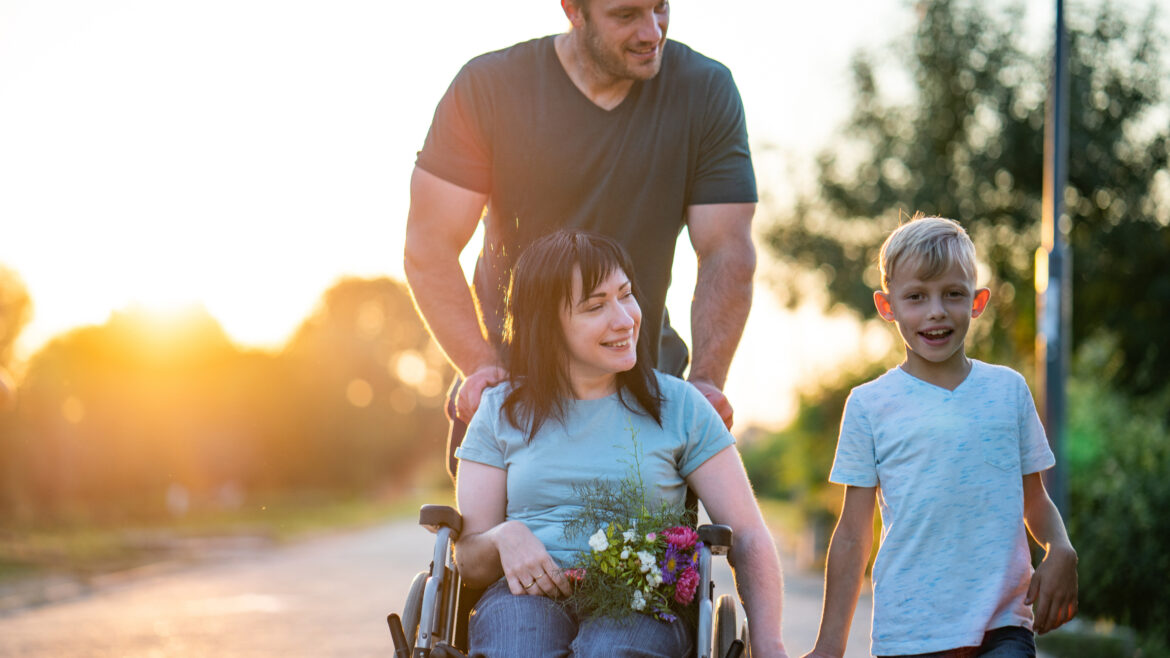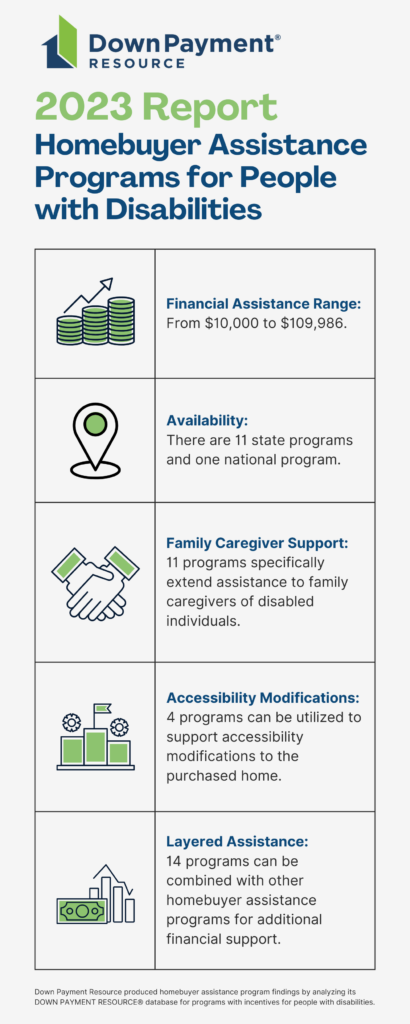 Homeownership provides people with disabilities a sense of independence and empowerment. It gives them greater control over their living environment, and makes it possible to invest in long-term accessibility modifications that tailor their homes to meet their unique needs. This autonomy fosters self-confidence, dignity and a greater sense of belonging within the community.
While people with disabilities may be eligible for any of the 2,300-plus U.S. homebuyer assistance programs, there are 23 programs offering up to $109,986 in assistance that are specifically designed to help individuals with disabilities purchase a home.
In celebration of Disability Pride Month, join us as we spotlight a few of the programs that serve as stepping stones towards homeownership for people with disabilities.
Washington State Housing Finance Commission: HomeChoice Down Payment Assistance Program
The HomeChoice down payment assistance (DPA) program offers up to $15,000 in DPA for low-to-moderate income people with disabilities or people who have a family member with a disability living with them. HomeChoice DPA takes the form of a deferred, second mortgage with a 1.00% interest rate. The program is designed to be layered with other WSHFC affordable first mortgage programs.
Borrowers leveraging HomeChoice DPA must complete a WSHFC-sponsored homebuyer education seminar and finance through a participating lender.
Full program details can be found on the WSHFC website.
United States Department of Veterans Affairs: Specially Adapted Housing Grant
The Specially Adapted Housing (SAH) grant provides funds for veterans and service members with service-related disabilities to buy, build or modify an existing home to meet their accessibility needs and live more independently. Qualifying applicants can receive up to $109,986 in funds, which do not need to be repaid. SAH grant recipients who are temporarily living in a family member's home that requires accessibility modifications may also be eligible for a Temporary Residency Adaption grant.
Visit the SAH website for more information.
Maryland Department of Housing and Community Development: HomeAbility
The HomeAbility program provides up to $45,000 in down payment and closing cost assistance for Maryland homebuyers with disabilities and their family caregivers. The assistance takes the form of a second mortgage with a 0% interest rate that is deferred for the life of the loan. The HomeAbility program must be combined with an MDHCD first mortgage program. To be eligible, borrower income may not exceed 80% AMI.
Visit the MDHCD website for more information and eligibility requirements.
Connecticut Housing Finance Authority: Home Of Your Own
The CHFA Home of Your Own (HOYO) program provides below market rate first mortgage loans to people with disabilities and households with a family member who has a disability. The program can be used to purchase single-family homes, some 2-4 unit homes, townhouses and condominiums. Borrowers may layer HOYO with a CHFA DAP, a DPA loan, which offers reduced rates for people with disabilities.
Full program details can be found on the My Place CT website.
---
Want to discover how to connect homebuyers with disabilities with accessible homeownership opportunities?