Article
Down Payment Resource uplifts young readers at annual volunteer event with Books for Africa
September 29, 2022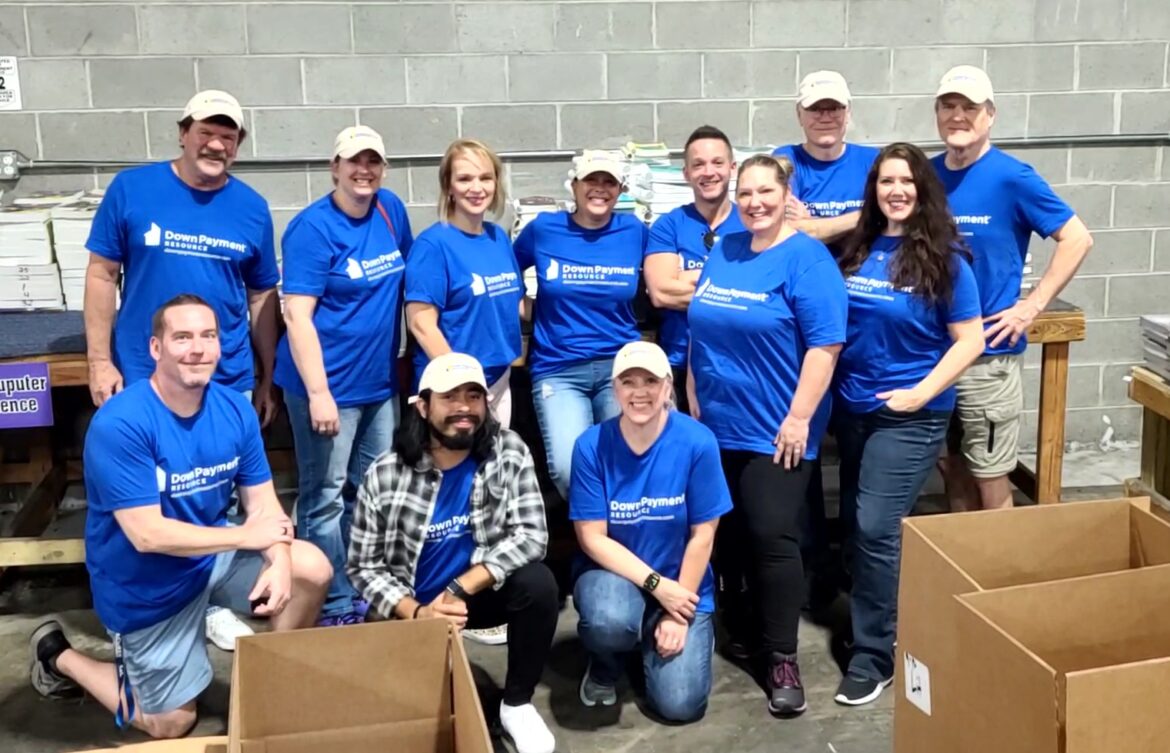 Each year, Down Payment Resource (DPR) comes together to support the underprivileged in our own local community. Since 2017, our team has participated in three build days with Habitat for Humanity — two in DPR's home city of Atlanta, and one in Austin in partnership with the Austin Board of REALTORS® .
Although we are dedicated to Habitat for Humanity's work building safe and sustainable housing for families in need, we wanted to try out a new cause this year. Our Founder and CEO Rob Chrane is particularly dedicated to Hands on Atlanta, a well-known organization that partners with charities and nonprofits across the metro Atlanta area to ensure they have the resources and volunteers necessary to make positive change.
When Melinda Harris, DPR's director of marketing communications, reached out to Hands on Atlanta to find out where we could make the greatest impact through volunteerism, a representative offered many different philanthropic opportunities for our team to choose from. Ultimately, we determined that Books for Africa was the perfect fit.
Books for Africa is a 501(c)(3) nonprofit organization and the largest shipper of donated books to Africa. Founded on the mission to end the book famine in Africa, the organization collects, sorts and ships books, computers, tablets and library materials to children in every country across the African continent. Since 1988, the organization has delivered over 55 million books to all 55 countries on the continent. Notably, the night before our volunteer day, the organization celebrated the incredible achievement of delivering 150,000 books to Kenya.
Even though the Down Payment Resource team was largely unfamiliar with Books for Africa up to our volunteer event, it was impossible not to fall in love with the cause. Motivated by the opportunity to support literacy and education, 12 members of our staff came together on September 15, each giving five hours of service processing donations in the Books for Africa warehouse.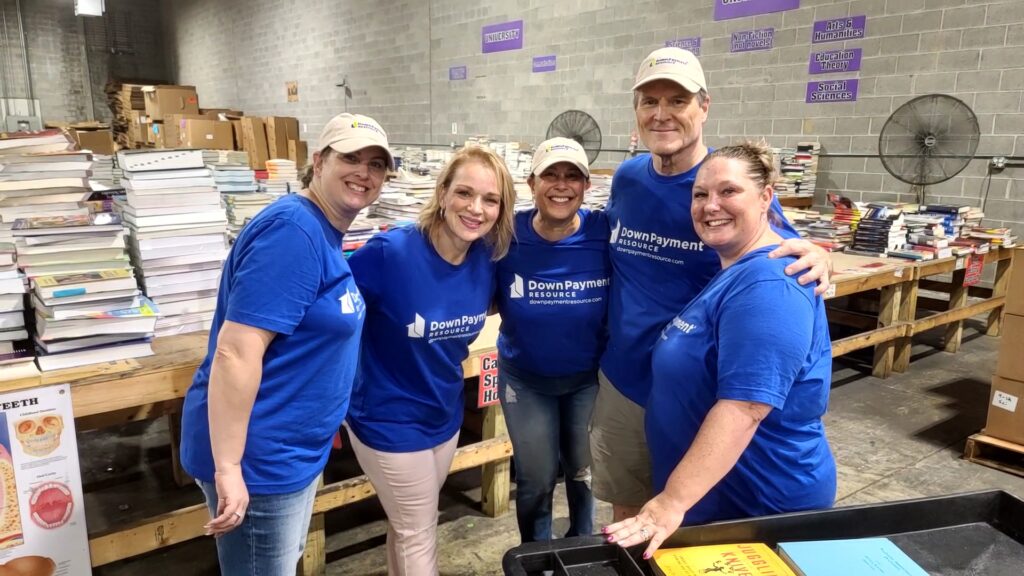 Down Payment Resource volunteers sorted through dozens of enormous boxes full of donated books — including dictionaries, thesauruses, children's fiction and nonfiction, young adult novels and everything in between — and categorized them by age group and subject in preparation for shipment to African countries.
Although they had to identify and remove severely damaged items, our team was pleased to see that none of the donations went to waste. Books too damaged to read, used workbooks and books on American history, which would not be relevant to African readers, were set aside to be recycled into shipping boxes, ensuring every donation to Books for Africa has a purpose.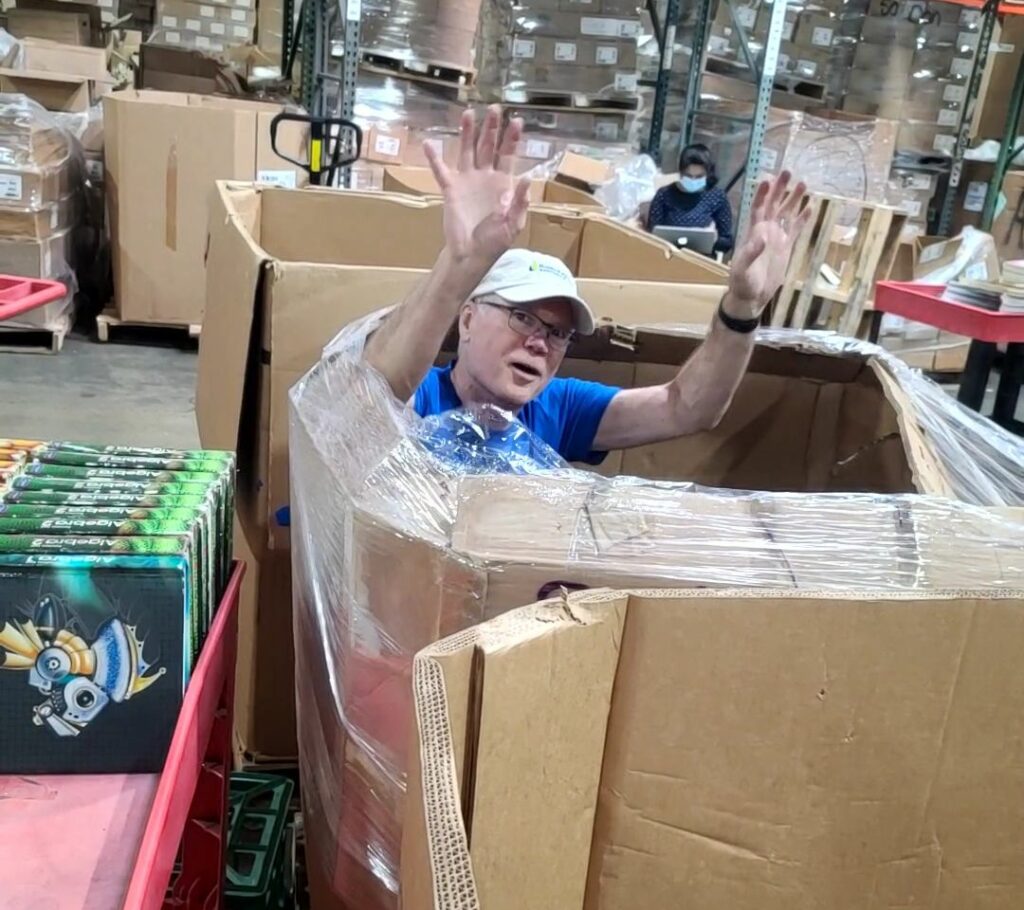 The event was the perfect team-building exercise for a great cause, and the effort that our team put in will make an enormous difference to young readers halfway across the globe who are eager for educational and creative literature. To celebrate this philanthropic achievement and our first in-person, full-team event since the COVID-19 lockdown, Rob Chrane brought the entire team together for dinner and a get-together at his own home.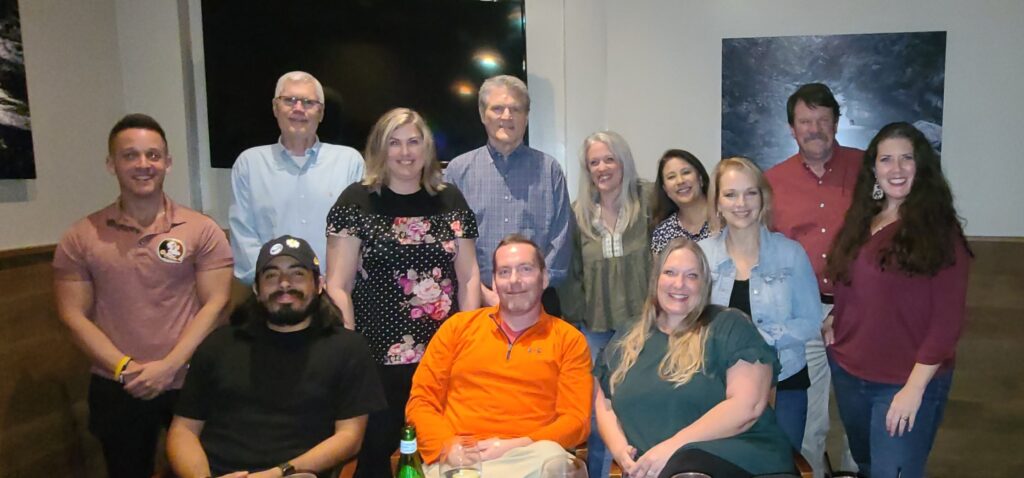 "I founded Down Payment Resource to help connect homebuyers with the resources they need to enjoy the peace of mind and wealth-building opportunities of homeownership," said Rob. "This service-oriented mission has attracted a team of kindhearted, dedicated individuals who generously volunteer their personal time to charities like Books for Africa to help young learners they'll almost certainly never meet. Despite some paper-cuts and sore backs, we had a great time supporting this cause and cannot wait to get together again for our next volunteer event."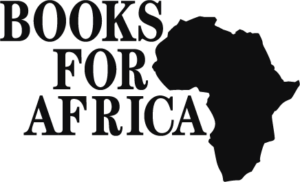 You can also search for other volunteer opportunities, both in-person and virtual, through Hands on Atlanta's website at https://www.handsonatlanta.org/volunteer.