Article
Spotlight on Atlanta Homebuyer Assistance Programs
March 21, 2023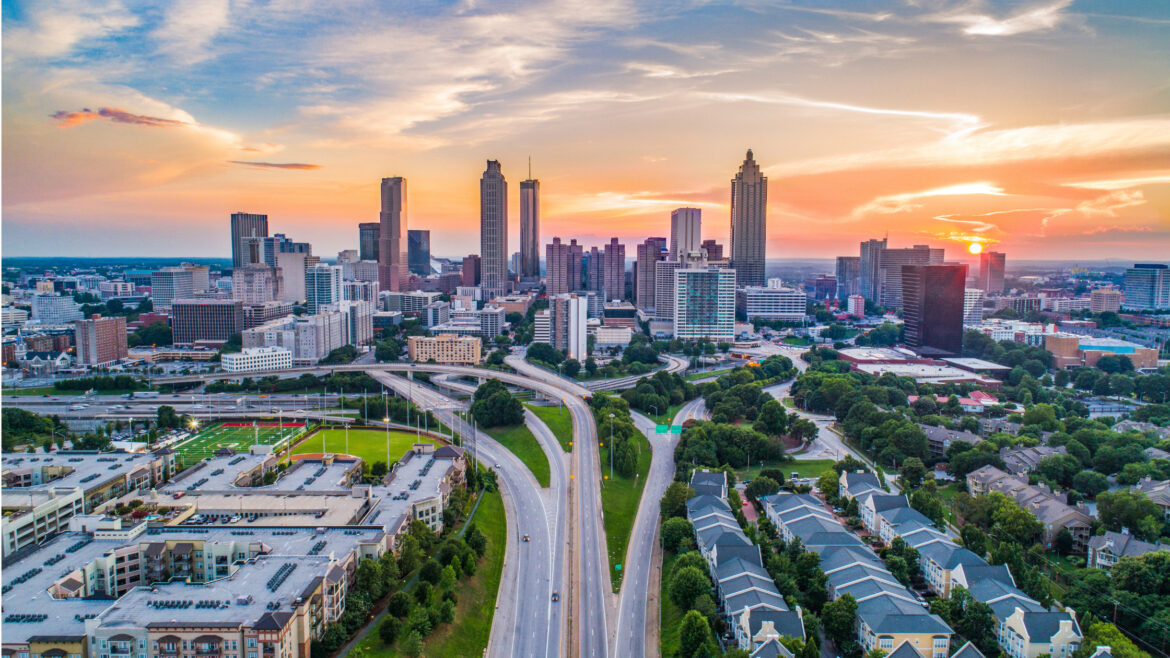 The cost of housing has been climbing exponentially in Down Payment Resource's (DPR's) hometown of Atlanta, making it more difficult for prospective homebuyers to realize their homeownership dreams. Overcoming decreasing affordability can be especially daunting for first-time homebuyers (FTHBs) and low-to-moderate income homebuyers. The silver lining is that there are 46 homebuyer assistance programs available to help metro Atlanta homebuyers begin building generational wealth by owning a home of their own.
In conjunction with our new report on the availability of homebuyer assistance programs in metro Atlanta, we're putting a spotlight on some of the financial support offerings that can make homeownership attainable for local families.
Atlanta Neighborhood Development Partnership (ANDP) Veterans Program
The ANDP Veterans Program provides up to $7,500 in homebuyer assistance to honorably discharged veterans, active-duty military personnel, reserve members, guard members and Gold Star family members. The program does not have an FTHB requirement, so participants can qualify for assistance even if they have owned a home. If an applicant is pursuing their first mortgage, it must be a 30-year fixed conventional loan or a loan backed by the Federal Housing Administration (FHA), U.S. Department of Veterans Affairs (VA) or U.S. Department of Agriculture (USDA).
Applicants must also complete a homebuyer education course and earn 120% of the area median income (AMI) or less to be eligible for assistance. ANDP DPA funds are provided as a seller contribution at closing, which may only be used to purchase or lease an ANDP-approved property.
Full program details can be found on the ANDP Homes website.
Atlanta Housing (AH) Homeownership DPA Program
The AH Homeownership DPA Program allows eligible homebuyers to qualify for up to $20,000 of DPA to purchase a home in the City of Atlanta. Current military service members, veterans and applicants working in public safety, healthcare or education can qualify for up to $25,000.
Applicants must make no more than 80% AMI, complete homebuyer education and be a documented Georgia resident for at least six months to qualify for assistance. Eligible borrowers must either be a FTHB or not have owned a home in the past three years. DPA funds can be combined with other homebuyer support programs, and AH will completely forgive the DPA loan after ten years of owner occupancy.
Full program details can be found on the AH website.
Invest Atlanta ATL Home Renovation Advantage (AHRA)
Invest Atlanta's AHRA program provides eligible homebuyers up to $10,000 in DPA, which is forgiven after five years of homeownership. Funds can be applied to cover the down payment and closing costs for a 30-year fixed FHA, VA or conventional home renovation mortgage loan.
AHRA-eligible properties include new and existing single-family homes and two-to-four-unit apartments, townhomes and condominiums with a maximum purchase price of $375,000. Program participants must contribute $1,200 to cover the cost of their homebuyer education coursework and may possess up to $25,000 in liquid assets. Consumers must also work with an AHRA participating lender and closing attorney to qualify for assistance.
Full program details can be found on the Invest Atlanta website.
Georgia Department of Community Affairs (DCA) Georgia Dream
The Georgia Dream program was created by the Georgia DCA to make homeownership possible for low-to-moderate income Georgians by providing affordable financing options, DPA and homebuyer education. Georgia Dream offers eligible borrowers a DPA loan of up to $10,000, with special programs for protectors, educators, nurses and people with disabilities offering up to $12,500.
The Georgia Dream program is available to FTHBs and homebuyers that have not owned a home in the last three years. There is an exception for repeat homebuyers who purchase a home in select areas. Eligible participants must receive credit approval for a 30-year fixed rate FHA, USDA-RD, VA or conventional mortgage loan from a Georgia Dream Participating Lender. Maximum home sales prices and household income limits vary by county.
Full program details can be found on the Georgia Dream website.
---
From Atlanta to Albuquerque, Boston to Boise and Cincinnati to Carson City, DPR monitors thousands of down payment and homebuyer assistance offerings across the United States to help housing industry professionals make their customers' homeownership dreams come true.
Ready to become the go-to DPA expert in your community?